---
Washtenaw County Red Cross "Comm-Center"
---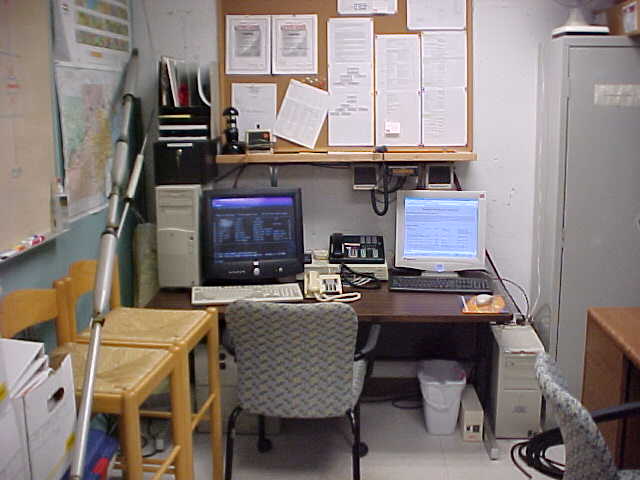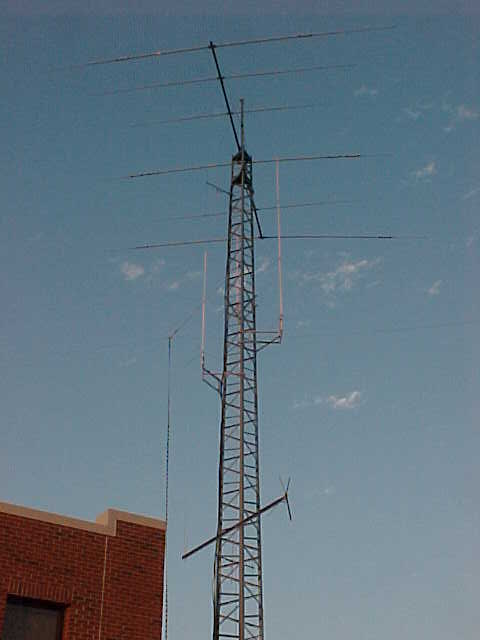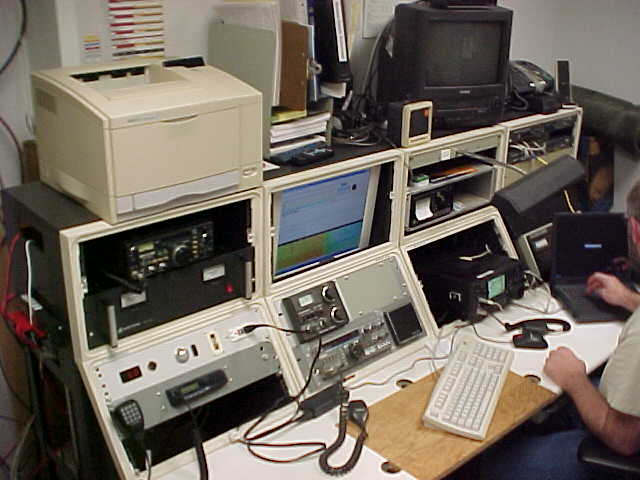 THE ARROW/RED CROSS WORKING RELATIONSHIP:
The Washtenaw county Red Cross (www.wc-redcross.org) and the ARROW Amateur Radio Club (www.w8pgw.org) are working cooperatively to maintain the best communications systems possible in support of the primary mission of the American Red Cross. This involves maintaining the Red Cross 47.42 MHz radios, as well as provide HF, VHF, UHF, and Packet Radio systems in the Amateur Radio Service (under the callsign WC8RC). While at the same time, the Red Cross provides a convienient meeting place for the ARROW radio club and use of the Comm-Center as the club's station (under the callsign W8PGW). This is a sybiotic relationship that provides benefit to both organizations.


---
STATION MANAGERS:

   ARROW Liasion &                 Jay Nugent        WB8TKL    wb8tkl@arrl.net             (734)484-5105 /home
   Station Manager                                                jjn@nuge.com             (734)649-0850 /cell
                                                                                           (734)485-5469 x4555 /VOIP
                                                                                           (734)485-5469 x4556 /VOIP

   1st Assistant Station Manager   Jeff Zupan        W8SGZ      w8sgz@tsshome.com          (734)429-2220 /home
   [Station Trustee of the WC8RC callsign]                                                 (734)904-1875 /cell

   2nd Assistant Station Manager   Clark Wierda      N8CBW      n8cbw@arrl.net             (734)481-0452 /home

   3rd Assistant Station Manager   Mark Goodwin      W8FSA      w8fsa@arrl.net             (734)944-0730 /home



In the event of an activation, the above listed persons should be contacted to arrange staffing of the Comm-Center. Each of these persons has 7x24 building access and is knowledgable in Red Cross procedures and the operation of all equipment inside the Comm-Center. These persons may also be knowledgable in the communications needs of the FAST and DAT teams, as well as those of the Shelter Managers.


---
MEETINGS:
Meetings have been moved, and are now held from 7pm to 8pm on the 3rd Tuesday of every EVEN NUMBERED month in the Red Cross chapter on Packard Road in Ann Arbor.
Next Meeting is: Tuesday April 17th, 2012 at 7pm
Arrow/Red Cross Technical Coordinator Report as of April 11th, 2007
Arrow/Red Cross Technical Coordinator Report as of May 6th, 2007
No Report for September 25th, 2007
Arrow/Red Cross TODO List -- January 16th, 2008
======
Agenda for January 22nd, 2008 meeting
February 26th meeting CANCELLED due to heavy snow
Agenda for March 25th, 2008 meeting
Agenda for April 22nd, 2008 meeting
Comm-Center Report as of May 8th, 2008
Agenda for May 27th, 2008 meeting
Comm-Center Report as of June 5th, 2008
Agenda for June 24th, 2008 meeting
Agenda for July 22nd, 2008 meeting
Agenda for August 26th, 2008 meeting
Comm-Center Report as of September 4th, 2008
Agenda for September 23rd, 2008 meeting
Agenda for October 28th, 2008 meeting
Agenda for November 25th, 2008 meeting
No Meeting was held in December
======
Comm-Center Report as of January 16th, 2009
Agenda for January 27th, 2009 meeting
Agenda for February 24th, 2009 meeting
Agenda for March 24th, 2009 meeting
Agenda for April 28th, 2009 meeting
Agenda for May 26th, 2009 meeting
---
PROCEDURES & DOCUMENTATION:
---
LINKS:
Wish List of items we need for the Comm-Center
---
PICTURES:
---

Last updated: 20120226 by Jay Nugent WB8TKL
Supercedes: 20091213 20091115 20091017 20090727 20090720 20081219 20080930 20080904 20080628 20080605 20080601 20080509